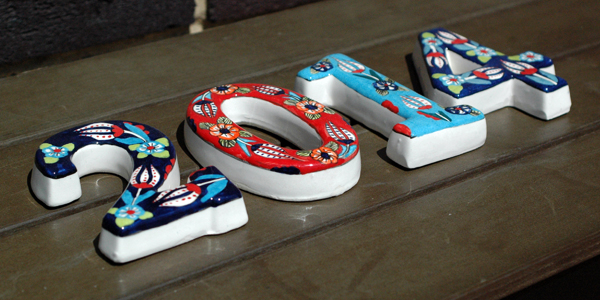 Made in the Turkish city of Kutahya, these hand painted ceramic numbers make for a beautiful way for you to display your house number on mailboxes, doors, or any other surface that can accept a nail/screw.
Each number features two pre-drilled holes on the back side, which can slide over a nail/screw. In windy conditions the number may also be attached to the surface with an adhesive of some kind.
Background Color Options: Dark Blue, Light Blue, Red
(currently sold out of numbers 6 and 9 in all colors, we'll update this page when more come in)
Width= Approximately 3.75 Inches
Height= Approximately4.75 Inches
Store Price= $8.00 each
Not Local to Takoma Park, MD?
Call us at 301-270-1219 or email info@thecoveredmarket.com to inquire about pattern options currently available!