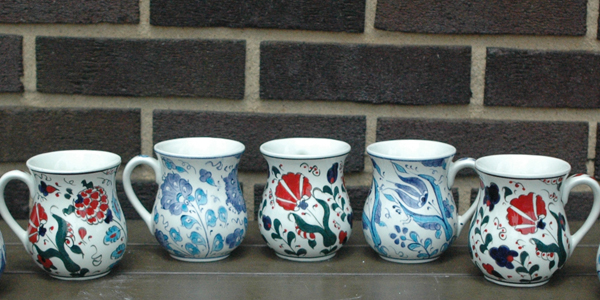 Made in the Turkish city of Kutahya, these hand painted porcelain mugs make for a beautiful way to start your day with a morning coffee or tea.
Height= Approximately 3.75 Inches
Width= Approximately 4.25 Inches including handle
Capacity= Approximately 10 Ounces
Store Price= $28.00 each
Not Local to Takoma Park, MD?
Call us at 301-270-1219 or email info@thecoveredmarket.com to inquire about pattern options currently available!