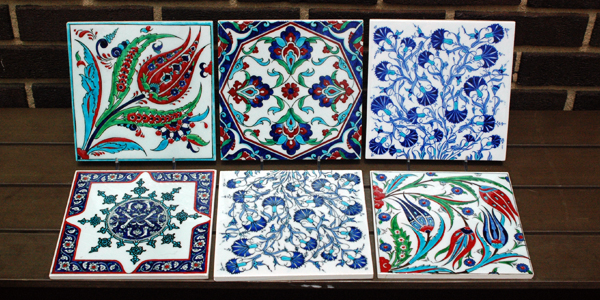 Made in the Turkish cities of Iznik and Kutahya, these 8 Inch x 8 Inch colorfully designed ceramic tiles add great decorative flair to any tiled surface.
Impress your guests with one of these beautiful hand-painted works of Turkish art!
Size= 8 Inches by 8 Inches
Store Price= $42.00 each
Not Local to Takoma Park, MD?
Call us at 301-270-1219 or email info@thecoveredmarket.com to inquire about pattern options currently available!