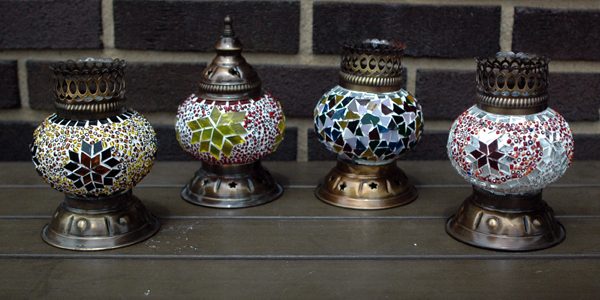 Made by expert artisans who craft the globe of the lamp and apply each bead by hand. Paired with a hand-crafted brass base, which has a tray to fit a tea light candle, these candle holders are colorful and elegant display pieces.
Impress your guests with one of these beautiful hand-crafted works of Turkish art!
Diameter= 4 Inches
Height= 5 1/2 Inches or 7 1/4 Inches
Store Price= $35.00 each
Not Local to Takoma Park, MD?
Call us at 301-270-1219 or email info@thecoveredmarket.com to inquire about pattern options currently available!