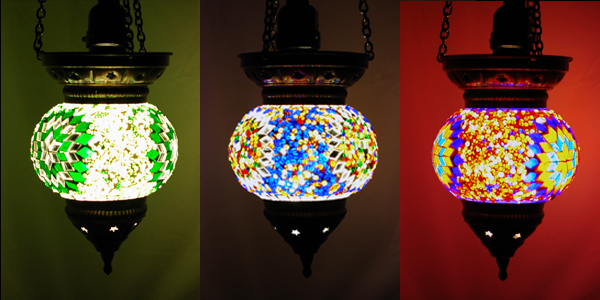 Made by expert artisans who craft the globe of the lamp and apply each bead by hand, and pair the finished piece with hand-crafted brass accents at the top and bottom of the globe. No matter which room in the house you choose to hang the lamp, the unique beauty of Turkish mosaic lamps make the perfect decorative additions.
Impress your guests with one of these beautiful hand-crafted works of Turkish art!
Diameter= 5 Inches
Length= 7 1/2 Inches (20 total inches with chain)
Store Price= $60.00 each
Not Local to Takoma Park, MD?
Call us at 301-270-1219 or email info@thecoveredmarket.com to inquire about pattern options currently available!