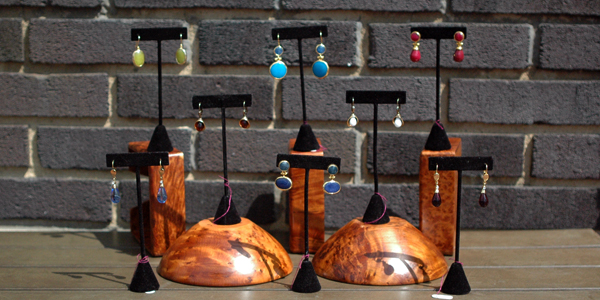 Featuring natural stones, wrapped in a gold plating, this earring assortment is eye catching and unique in its stylized design. With a variety of setting styles and colors, one of these earring pairs is sure to be a great addition to your jewelry box.
Earring Length: Variable 1 Inch to 1.5 Inches
Earring Width: Variable 0.5 Inch to 1 Inch
Earring Weight: Variable 2 grams to 7 grams
Store Price: $32.00 each pair
Not Local to Takoma Park, MD?
Call us at 301-270-1219 or email info@thecoveredmarket.com to inquire about pattern options currently available!