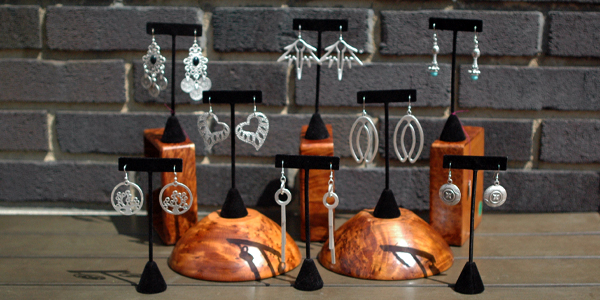 Featuring many unique styles with multiple larger sized options, these silver-plated zamak earrings are statement piece earrings suitable for almost any outfit. The earrings are made from a durable and light-weight alloy of Zinc, Aluminum, Magnesium, and Copper then Silver-Plated. This material allows for Turkish artisans to create lightweight larger pieces, which are affordable, don't weigh you down, and yet have the finish that only silver can provide.
Earring Length= Varies 1.75 Inches to 4.5 Inches
Earring Width= Varies 0.5 Inch to 2.5 Inches
Earring Weight= Varies 1 gram to 10 grams
Store Price= $22.00 each pair
Not Local to Takoma Park, MD?
Call us at 301-270-1219 or email info@thecoveredmarket.com to inquire about pattern options currently available!