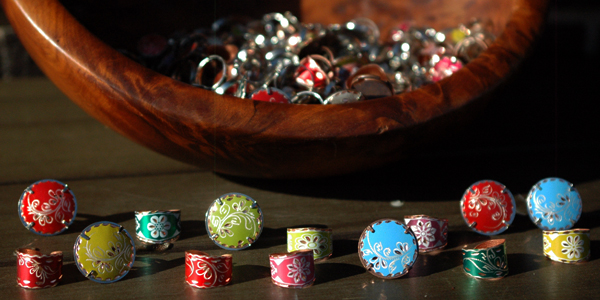 Made by cutting the copper into unique and styled shapes, then painting the copper, followed by etching the design by hand. Many of these rings feature the floral patterns that are a favored design pattern of Turkish artisans.
Unique, Colorful, Beautiful, and Affordable, these copper rings are great accessories for any wardrobe!
Ring Size: adjustable from size 6 to 14
Width: varies between 1/2 inch to 1 inch
Weight: varies between 2 1/2 grams to 5 grams
Store Price: $8.00 each, 2 for $15.00
Not Local to Takoma Park, MD?
Call us at 301-270-1219 or email info@thecoveredmarket.com to inquire about pattern options currently available!