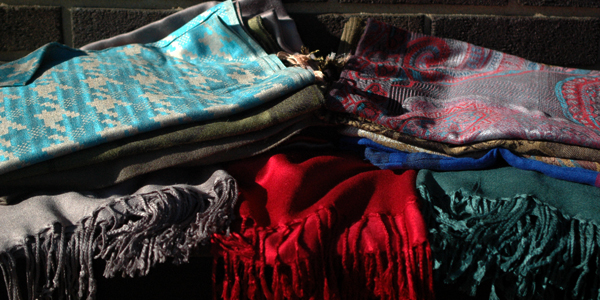 Made using the wool of a pashmina goat, sometimes in combination with silk, these colorful and boldly designed scarves are medium weight and are great accessories to almost any type of outfit.
One of our most popular items, these scarves make great gift ideas as well!
Length= Approximately 74 Inches
Width= Approximately 27 Inches
Store Price= 1 for $20.00, 2 for $30.00
Not Local to Takoma Park, MD?
Call us at 301-270-1219 or email info@thecoveredmarket.com to inquire about pattern options currently available!